Description
A unique blend of 4 fruits, strawberries, blueberries, raspberries and apples, and chia seeds, ideal to enhance breakfast! Fiber, protein and flavors on the menu!
The fruit and chia spreads by Isabelle Huot, Doctor of Nutrition, are without added sugar, sweeteners and preservatives. They contain chia seed and provide 2g of fiber per 15ml serving. These very good tasting spreads represent a beautiful integration of chia and fruit.
Ingredients : Apple juice concentrate, strawberries, blueberries, chia seeds, water, raspberries, apples, inulin, lemon juice concentrate, citrus extract.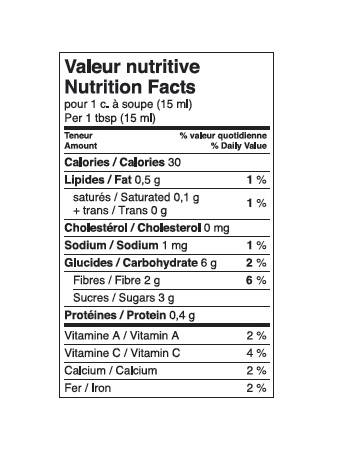 Payment & Security
Your payment information is managed in a secure manner. We do not store or recover your credit card number.
This might also interest you!